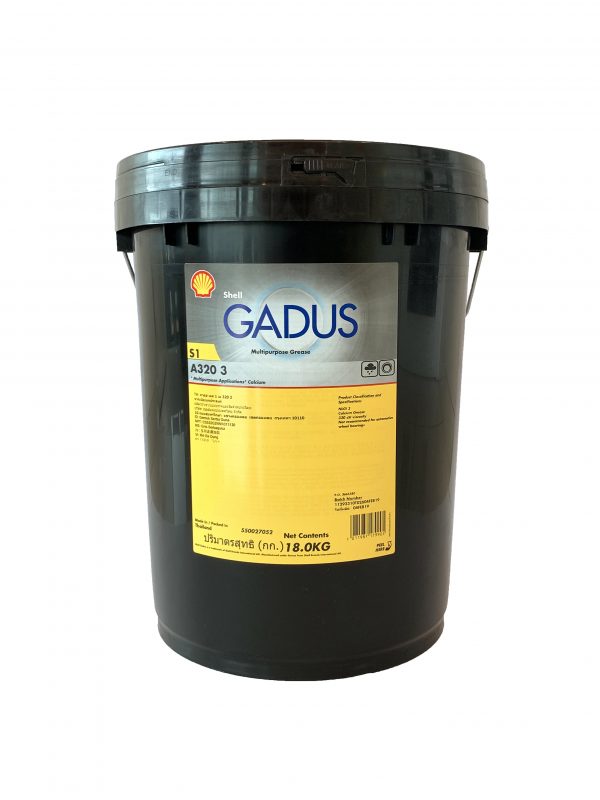 Available on back-order
Shell Gadus S1 A320 3
Shell Gadus S1 A320 3
Multi-purpose Grease
Shell Gadus S1 A320 is a light-duty grease based on mineral oil and a calcium soap thickener with tackifier additives.
Description

Additional information

Product Attachment
Performance, Features & Benefits
·  Excellent water wash-out resistance
Prevents corrosion. An excellent quality for vehicles working in wet environments.
· Good adhesive properties
Reduces losses, reducing grease consumption.
Main Applications
Shell Gadus S1 A320 is used for the following automotive applications:
Commercial vehicle chassis lubrication
Shackle pins
Ball joints
Suspension joints
Shell Gadus S1 A320 is NOT suitable for the lubrication of automotive wheel bearings.
Specifications, Approvals & Recommendations
For a full listing of equipment approvals and recommendations, please consult your local Shell Technical Helpdesk.