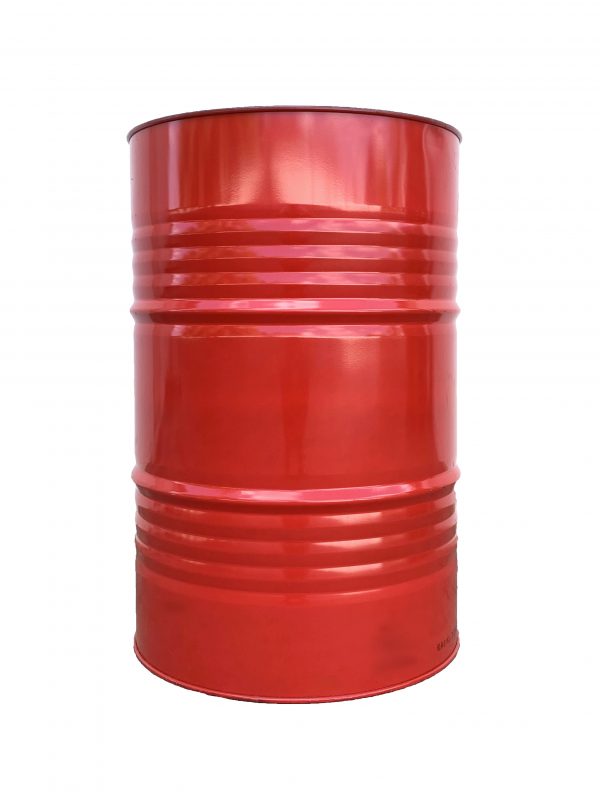 Available on back-order
Shell Tellus S3 M 46
Shell Tellus S2 MX 68
High Performance Hydraulic Fluid, Group II Base Oil Technology, Industrial Applications
Shell Tellus S2 MX fluids are high performance hydraulic fluids based on Group II base oils that provide outstanding protection and performance in most manufacturing and many mobile equipment operations. They resist breakdown under heat or mechanical stress and help prevent damaging deposit formation that can decrease the efficiency of your hydraulic power system.
Description

Additional information

Product Attachment
Performance, Features & Benefits
Long fluid life – maintenance saving
Shell Tellus S3 M fluids offer an improved capability to extend fluid maintenance intervals and hence reduce equipment downtime through:
– An extended ASTM D943 TOST lifetime, with an oxidative stability that is designed for a minimum 5000 hours TOST life.
– Excellent resistance to breakdown in the presence of water and heat.
These features provide extended maintenance capability without compromising protection or performance, even under severe or extended temperature range applications.
Outstanding wear protection
Advanced zinc-free anti-wear additives provide protection over a wide range of conditions, including low and severe duty, and high load operation. This protection has been demonstrated in tough industry standard hydraulic pump tests such as the Denison T6H and Eaton Vickers 35VQ25 tests.
Maintaining system efficiency
Superior cleanliness and filterability; coupled with excellent water separation, air release and anti-foam characteristics, all help to maintain or enhance hydraulic system efficiency.
The filterability of Shell Tellus S3 M is maintained even when the fluid is contaminated with water.
Shell Tellus S3 M fluids have a ISO 4406 cleanliness of 21/19/16 or better ex Shell filling lines. As recognized by DIN 51524 specification, the oil is exposed to various influences with transport and storage that could effect the cleanliness level.
Main Applications
Manufacturing and industrial hydraulic systems
Shell Tellus S3 M fluids are suitable for a wide range of hydraulic power applications found in manufacturing and industrial environments.
Severe duty hydraulic service
The long-life characteristics of Shell Tellus S3 M fluids can make them particularly suitable for severe duty (e.g. load, temperature) applications or where extended life is required (e.g. Remote or inaccessible locations).
Marine and mobile hydraulic systems
Shell Tellus S3 M fluids are suitable for marine and mobile applications where ISO HM type hydraulic fluids are recommended.
Low toxicity towards the environment
Shell Tellus S3 M has a reduced environmental impact in the event of a leak or accidental spillage compared to conventional zinc-based hydraulic fluids. This is achieved through the use of zinc-free anti-wear technology and low sulphur base oils. Shell Tellus S3 M is classified as 'not harmful' to freshwater and marine invertebrates when tested as water-accommodated fractions (WAFs) according to OECD and EPA test guidelines.
For further reductions in environmental impact, we offer the Shell Naturelle range of environmentally considerate lubricants.
For applications that experience wide temperature variations we recommend the Shell Tellus "V" series of hydraulic fluids.
Specifications, Approvals & Recommendations
Denison Hydraulics (HF-0, HF-1 and HF-2)
Eaton Vickers (Brochure 694)
Fives Cincinnati P-70 (ISO 46)
ISO 11158 (HM fluids)
DIN 51524-2 (HLP oils)
ASTM 6158 (HM mineral oils)
SS 15 54 34 M
For a full listing of equipment approvals and recommendations, please consult your local Shell Technical Helpdesk.
Compatibility & Miscibility
Shell Tellus S3 M fluids are suitable for use with most hydraulic pumps.
Shell Tellus S3 M fluids are compatible with most other mineral oil based hydraulic fluids. However, mineral oil hydraulic fluids should not be mixed with other fluid types (e.g. environmentally acceptable or fire-resistant fluids).
 Seal & Paint Compatibility
Shell Tellus S3 M fluids are compatible with seal materials and paints normally specified for use with mineral oils.
| | |
| --- | --- |
| Volume | 20 Litres, 209 Litres |